Dickens of a Blog
BLOT: (07 Mar 2014 - 09:05:08 PM)
Friday Horror Short 11, Mama
First off, I missed posting this last Friday because a number of things ate up my time and then we had internet troubles for a long enough period over the weekend that I figured I'd just postpone. Rather than post two tonight, we'll just have consider last week another "interlude".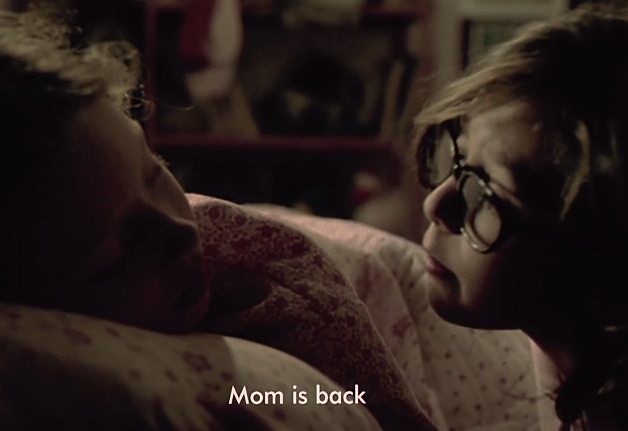 In the last Friday Horror Short [Suckablood] I mentioned that some short films use their brevity to skip the backstory or to avoid the sense of being part of a larger whole, when the opposite should be true. In this week's case, Andy and Barbara Muschietti's "Mama", the hints of the larger picture are part of what makes the film. Waking up a sister with the phrase, "Mom is back," has never felt so chilling. And the implications are scary and massive. You fill in the blanks, the before and after, and who knows...maybe you have a nice imagination and they all got lemonade. Most of us don't, though, and that means they didn't...
Bonus Guillermo del Toro introduction, which is about half as long as the very short film itelf.
OTHER BLOTS THIS MONTH: March 2014
---
BLOT: (02 Mar 2014 - 08:50:54 PM)
Lord of Tears, a Review
gist. James Findlay's mother has died and he has inherited everything, including the house and lands to which his mother has informed him not to return. After finding a drawing of a strange bird-like horror in her things, though, he feels the need to investigate. Here he not only finds out that the house is part of a structure much older than itself, but he meets and starts to fall in love with Eve Turner, an American traveller stopping off on her way to Paris. The two of them prod deeper into the mystery, and start to uncover dark truths of themselves, and the even darker truths of James's past, while the Owlman shows up in James's dreams, and maybe his reality, and the clock seems to be ticking. Rather than turn, though, James decides to finish what he started, no matter what the cost.
review. Lord of Tears is pretty much exactly the sort of film to explore what is good and needed about microbudget horror. It mixes together disparate elements of horror movies and stories—haunted house movies, expressionistic horror movies like Carnival of Souls, Ringu-esque films, Lovecraftian/Jamesian tales—in a way that tends to be natural and structurally positive rather than clashing and at odds. Daly and Brewster have crafted a story about discovery and secrets right out in the open, dark but also sort of bright, blending hope and hopelessness. Even the parts that sound like they would grate on the nerves—a man returning to old family home, done so much, or a movie tapping into the Slenderman mythos1, which has not been done as much but has been done a lot just recently—work naturally enough, and are backed up by the photography and earnest acting (not always perfect, mind you) very well. The lore of the film is particularly interesting, combining disparate sources in a way that does not feel disparate, like it only makes sense that all of these things are the same thing. I could always use more shots of people wandering around in terribly old structures as owl-faced monsters stand in the shadows behind them. It starts to lose points, though, in certain technical areas. Most of the shots are tiny in length. Even as this later tones down, there are few shots in the movie that linger quite as they should. There are even those moments (e.g., the shot that introduces Eve) that feel more like videogame cutscenes that part of a movie whole. There's a tad too much digital post-processing, a few too many lines from the Owlman, an entire side-story that is mostly there for the ending. Perhaps the biggest issue is sound design, with effects and background music sometimes drowning the gentler, more naturalistic acting and scenery. The soundtrack, mind you, is generally excellent and works well, it just sometimes imposes rather than dances.2
final score. 5/8. +1 for those into doomed-by-investigation style protagonists you might find in a Lovecraftian/Jamesian story or into microbudget horror. -1 for those who nitpick behind the scenes moments or demanding blood-and-skin in their horror. The movie as a whole has rough edges but a clear vision and is sometimes effective because of its flaws [I've seen plenty that are simply too polished] and because of what it lacks [it avoids the easy jump scares set up by CG-faced children running through halls]. When it comes down to it, the only two things that really matter James and Eve, with even the Owlman being a backdrop to their humanity, and they work tragically and beautifully. The lore is a flavor, and adds a punch. For all the niggles, The Lord of Tears combines traditional motifs with fresh takes, and some old ideas with a gentle re-imagining. It is a sign of film-makers with much promise ahead of them and much to add to the genre. Just hopefully they'll turn the gain down on the foley a tad.
additional info. The physical product, the "deluxe" package available on the Lord of Tears official site, includes some nice extas like the full soundtrack, commentary, and a sizable digital book that details the making-of.
OTHER BLOTS THIS MONTH: March 2014
---
BLOT: (23 Feb 2014 - 11:52:56 PM)
So...I kind of want to run a Cthulhu Live (or maybe "semi-live") game. Some thoughts, concerns, plans...
I have role-played, in various capacities but generally as the Game Master (i.e, GM, Dungeon Master, Keeper, Storyteller, etc) for years, but have very little experience in the LARP (Live-Action Role-Play) side of things. Various degrees of LARP have various formats, ranging from large groups of people playing out in character in a semi-structured plotline to a group of people basically performing a script with a mixture of cues and adlibs. After reading Lizzie Stoker's book on American Freeform, I have developed a strong interest into something more like the latter. Live-Action (meaning the scenes are acted out rather than just played out through dialogue and discussion) Role-Playing (meaning players play a role rather than interact directly as themselves) but where immersion is tempered with the collective agreement that they are playing a game and so certain actions/mechanics are about taking part in the game itself and are thus exposed readily to the players, and not covered up [per se], and this is part of the game rather than a perceived limitation.
Imagine a stage show where there was a script, and actors, and roles, and events, and plot, but then right in front of the audience the director might call, "HOLD!", and then everyone would debate how to do the next scene and some actors would change role, slightly, or maybe would switch to be villains, and then the director calls, "GO!", and everyone goes off in that direction. If scenes fail, or if the plot goes weird, there might be on-stage discussion about them, including replaying. That's sort of what I want. I'll call it "semi-live" or "structurally-exposed live-action" for now1.
In this same vein, I've been reading Cthulhu Live (3rd Edition) and appreciating the general flow of the rules and their structure. It is a neat mix of simplified rules and old-school RPG meat that seems to balance the overall things you need to know and play a scenario without having too much block the experience. If I were at a convention and had twenty or thirty people to play in and run a game and most of those people were fine with staying in character for hours, I'd say let's do it. At least once. Except I don't, and I'm not 100% sure that's what I want. I'm more interested in a core group of six or so people (with maybe two or three "extras" that help with the set-up and behind the scenes) and I would rather rather have a group of people work out, real-time, the distinct moments to play and to find the overall vibe of how the stage is set, Fiasco-style, by active discussion of all involved [with the added element that certain plot elements are developed and thrown in]. That "HOLD!" and "GO!" scenario from above. There is very little in the core of Cthulhu Live that will prevent this, outside of the way it pitches itself, so I think it is doable with very little change outside of having people ignore much of the [rather good] early RP advice and come at it from a different approach. I'm thinking of maybe having the Sanity rules also apply to damage [rather than threat levels for one, and hitpoints for the other] and also about a few other nudges.
I have a scenario in mind that would be fitting for the number of people and the method I'm thinking. It would go like this: about every twenty years, since the 1930s, there has been a group suicide in the area. 1930s, 1950s, 1970s, 1990s. Meaning, assuming the present day, the suicide might happen again. A film crew, highly tied to the local college, is investigating. The general cast would be something like
Recent film student, still with enough contact to the university to call some favors from professors and such.
Film student's significant other, who has some radio work and wants to try for film and is key interviewers for the film.
A librarian on campus who is the one who first noticed the old reports in some microfilms. Contacted the film student, who is a sibling.
Production assistant, a conspiracy theory nut, who is both doing this as a favor and considers this to be a government cover-up. The librians's spouse, though the marriage is kind of shakey right now due to a number of issues.
Cameraman, who is a local and knows some of the stories about the incident.
Local historian, who is blind, but knows a lot about the indidents and the police records, but has a fairly academic view on the thing. Long-time friend of the librian, though they may or may not be on friendly terms currently.
And then there would be a handful of NPCs, such as
Authorities from the college,
Law enforcement who may have investigated the case,
Interviewees [some pre-planned, some based on the story unfolding],
and the things that lurk behind the scenes during all of this.
With the extra twist that all of the PCs have a secret handed to them, randomly chosen. Some will be more involved than they are letting on, some will some distinct weakness that will come to haunt them, and some will be over-assuming their role. But each time the scenario would be played, there would be different patterns of the secrets, so that sometimes the blind historian might be part of a cult and sometimes she might be going along and hamming it up because she needs a paycheck.
Despite the use of "cameraman", the current plan is to have all six main roles be gender-agnostic, with relationships and such being whatever fits the current play-style [sometimes deeply in love, sometimes casual affairs]. And then, in a nod the aforementioned American Freeform, to have some of the events and interviewees decided by some mechanic like cards drawn by a deck of cards or to have some sort of paper-rock-scissors style action. Basically, it would meld Cthulhu Lives conflict resolution with something sort of like Fiasco's (or maybe Everway's) kind of free-form plot-element generation.
Anyhow, as I'm thinking about it, not only am I nervous about trying to set up a game with at least 6 other people besides myself [presumably, most of the NPCs could be played out by the GM or through the imagination or through one of the PCs switching roles] but trying to figure out where to host it. The college campus I work on makes an interesting choice, but getting around between scenes might be detract enough that I'm half-wondering about just renting out some sort of convention space and using a mix of props and minimalist cues so that scene and time changes can be done more rapidly and we aren't then running around and shouting at, say, my place of business. Though, well, we'll see.
Any veterans to the form have any big ideas they want to chime in with? Tips? etc? I'll appreciate it, even if I end up ignoring it in my quest for an odd, new game.
OTHER BLOTS THIS MONTH: February 2014
---
BLOT: (21 Feb 2014 - 06:43:13 PM)
Friday Horror Short 10, Suckablood
As a person who reads a lot of short stories and watches a fair number of short films, I can tell you that sometimes short form folk take the lack of length to mean they can also get away with a lack of depth, while the opposite is usually the truth. Short stories and short films often need to be richer, deeper, and all around imply they are bigger than they initially seem.
Take, for instance, Suckablood, a Burton-esque short rhyming fable told with charm and style, about a girl who can not stop sucking her thumb and the dark curse her mom unleashes upon her—"Suckablood, Suckablood, I beg you to come/ and slaughter my daughter/ if she should suck her thumb!". The mood is set, the acting is weird and appropriately timed with the voice over narration, and the whole thing is generally perfect right through to the rhetorical solution and the Pyhrric victory.
There is much more not said than said about how the world and that house got that way, and that's ok, because you can feel the larger world around it.
Almost feels like you could make some sort of strange, dark parlor game out of it, doesn't it? That the players go around cursing each other with Suckablood and then playing their way out of the curse before he gets there...
OTHER BLOTS THIS MONTH: February 2014
---
BLOT: (18 Feb 2014 - 09:03:23 PM)
Password Card, a slightly different way to generate passwords and then take them with you...
While my Goodreads friends try and figure out what the fart I just posted [some explanation]; I'd like to point you towards another flatulent sound echoing around the web: Kickstarter was hacked, and while your payment details are safe, your passwords aren't. And if you are wondering why anyone cares about how much you pledged towards a 3D printer that makes teddy-bears1, it is important to note that getting access to any account, with personal information and confirmed password schemes and a bit more insight into your online psychological make-up, is enough to start cracking all of your other accounts. Just ask the old owner of @N, whose story seems to be less than unique. And if you can't be arsed to care about people having short Twitter handles stolen, such hacking chains can do much worse.
Now, there is next to nothing you can do to stop what I'll broadly call "the human factor"; as that last link says, when you order pizza you generally give enough information out over the phone to expose yourself to severe issues. My post today is more of interest to those who have cross-used passwords, especially if your account is linked to another in some way and that link might be used to crack even more accounts. As you get ready to angrily change up your passwords, again, assuming you haven't already migrated to a system like LastPass [and also assuming you aren't a member of #teamfuckit], then Password Cards might be of use to you.
See the image above for an example. What you do is you take your card, and you print it out. Then, when you need to assign a password you pick a direction, then you pick a starting place, and then you read out a certain number of digits. It it is good for 8-digit passwords in all directions, less good for longer lengths unless you interpret "up"/"down" as to mean "finish the column, then go to the left or right" since there are only 8 rows.
For example, if you I want to make my account.tld password with the above card [generated from the string "aaaaaaaaaaaaaaaa", by the way] then I might say that account.tld starts with the red smiley face, and I go from right to left, giving me the password np4KPXQN.
The potential drawbacks are obvious. The worst one is the potential of losing the card, but as long as you have back-ups or remember the card number, you can get it back. The second worst, which is just as bad, is that remembering which row/column pair can get pretty when you start talking about dozens of accounts and any method to jog the memory (e.g., pencil marks, small creases, etc) are going to reduce security.
Kind of neat, though, and has uses outside of quick password generation. You can use it to generate keys, for instance, or to generate any useful alphanumeric character or string.
OTHER BLOTS THIS MONTH: February 2014
---
BLOT: (16 Feb 2014 - 08:18:36 PM)
Still one of the most memorable [if not gosh darned cutest] things I've found on YouTube while searching for an unrelated video, and I keep forgetting that not everyone knows about it...
It would have been late 2008. Prior to Christmas season but not too much prior. I was back in the mall for a few months, working at a bookstore/calendar kiosk while waiting to start grad school [I started in the Spring]. I was meant to enter to the job at a higher rate of pay than I had, and for more hours, but upon being granted less of both, I realized it was a good chance to relax and not take things too seriously.
While there, I had to put with mall music. Lots of it. Since I rode the bus in, this meant that I generally had to show up early and leave late for every shift. Prior to Christmas music, this was a mediocre melange of pop forty radio with soft classics blended into three or four hour loops, heard two or three times throughout a shift. There was one song, in particular, that I liked the sound of but could not hear enough of to identify. The song turned out to be Yael Naim's "New Soul". At the time, before knowing this, I was trying searches like, "that song with la la la in it". Seriously.1
How I found the song, I don't recall, I think I finally caught the song in a commercial or as part of show's soundtrack, etc, and was able to find the clip online with credits. What I found in the meantime, though, because of the "la la video" bit...
Just in case you passed over the video, Why Ula La is so Gosh Darn Cute!, the basic story goes like this: Ula La is giving her friend Tommy a "birthday" gift of nuts, except is not his birthday and she has done this joke already, the day before, and the exchange brings up a series of basic and varied Asian stereotypes. Many racist jokes all squeezed into one twee portrayal. There is both a level of offensiveness and something cute and endearing about it.
The unspoken rules of the short's universe oddly appeal to me—to the PBS-watcher in me, especially—as to who Tommy is and how he is a painter and how Ula La fits in. I mean, is this a house he has inherited and is touching up? Is he a house painter slash general repairs man? Is he a tortured artist? What does she do? Would it be wrong to imagine her as a wacky shop clerk? Do they go on adventures? Does the house have an awesome library where they drink tea and lemonade? Are there talking animals?
I can taste the show like a microcosm. I want to know more.
I remember sharing it with my sister-in-law that night, or somebody I was chatting with, and then I've shared it with others. I've watched it at least dozens of times and stuff like "NUTSERU!" has become a mild catch-phrase with my wife. It's kind of weird realizing that it has only about 1500 hits and of the four comments, two of them are mine [and technically comments I made to Google+ back before the YouTube integration]. I've made so many references to it that I forget nearly no one else has seen it, at least not via Youtube.
I'm a little surprised I've not blogged about it before. And maybe I have. I don't know. At any rate, it came up in conversation, tonight, and so I figured I'd share. Just in case I haven't. Some other fast-fun facts about it:
Somehow I knew it was Australian nearly from the get go. I still don't know how, unless the link originally said such?
It has a brief entry on IMDB. Ivy Mak, who plays the eponymous Ula La, is credited only for the writing and producing of it, but not her acting role [on IMDB, but on the short itself she is credited].
Iron Mule cited it as one of the few times a short film has had a strong funny lead role for a woman.
There you go. Now you know why I sometimes say shit like, "I aporogize, Tommy-san," and then immediately look guilty. I wonder if there is merchandise?
OTHER BLOTS THIS MONTH: February 2014
---
BLOT: (14 Feb 2014 - 08:48:11 PM)
Friday Horror Short Interlude: FearNet's "new" shorts and my new ringtone
I have a large bottle of coconut sake in me after a long day, so rather than post a short horror film for you guys, this week, I thought I would sort of go a little tangential [but just a little] and point out that FearNet is having a new spotlight on horror shorts. Each is to have a curated introduction. For instance, see, Jovanka Vuckovic's "The Captured Bird":
Hmmm, I guess I did just have a short film this week. Ah, well, not quite the same so I'll still consider it an interlude.
In similar but different territory, I've finally updated the ringtone on my cellphone for the first real time in years. I have used various takes on the Doctor Who themesong for a bit, but recently watched the movie Banshee Chapter, which makes a repeated references to the "Swedish Rhapsody" number station [LGT: full version on the Internet Archive]. That recording is part of The Conet Project, the accompanying booklet describes it as:
The Swedish Rhapsody: This station operates on a rigid and complicated schedule, in both voice (AM and SSB) and Morse modes (M5). It does not operate on Fridays. The operating agency is unknown. R 06/09/93
In the movie, it is a nice little creepy build up to when bad stuff is about to hit, so it was kind of fun to find out that it was a real thing. In an AMA on Reddit, Banshee Chapter director Blair Erickson mentioned that it wasn't made for the movie and that it was an actual recording, etc etc, and so that's when I looked it up and found out about The Conet Project and the links I shared above. Erickson linked to the below video, which is also a short horror film in its own right...
What I did is I took (from the Archive.org copy linked above) a slightly less than 30 second or so sample that loops well. Then, from the beginning, I took the short beeping sound. That serves as my message notification. The two work well together and though the creepy-factor varies, it still is an attention getting, unique ringtone. At least until all of you download it and use it yourselves.
Well, that's that...I'm going to bed.
OTHER BLOTS THIS MONTH: February 2014
---
BLOT: (13 Feb 2014 - 06:33:53 AM)
University of Mississippi Medical Center has found 1000 bodies buried on its campus...believed to be the old state insane asylum's dead...and it costs too much to move the graves? Oh man...
"The University of Mississippi Medical Center planned to build a parking garage east of the dental school, where a grove of tree sits."
Except, when testing the area, they found a thousand bodies and, right now, the assumption is that they may be the long lost dead of the Mississippi State Lunatic Asylum that was once on the site. The buried currently have no names attached. (!)
And moving the bodies will be too expensive, at a cost of about three million total dollars. (!!)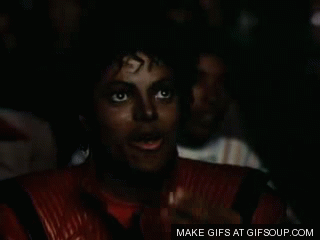 My favorite bit, for the whole Southern Horror Gothic flavor, was:
Eight years later, the Union's 46th Indiana Infantry Regiment arrived at the asylum. One soldier wrote that the patients "were terribly excited and were seen at the windows shouting to the soldiers."
Readying for the siege of Jackson, the soldiers set up camp, built fortifications and grew vegetables to sustain themselves...During the ensuing battle, Confederate soldiers fired back and hit the asylum, injuring at least one patient.
That's right, it is a graveyard of nameless bodies from an asylum that was involved in the Civil War. That was a base camp for Union soldiers, fired upon by Confederate ones. (!!!) Sweet, horror Jesus...
OTHER BLOTS THIS MONTH: February 2014
---

This work is licensed under a Creative Commons Attribution-ShareAlike 3.0 Unported License.
The longer, fuller version of this text can be found on my FAQ: "Can I Use Something I Found on the Site?".
"The hidden is greater than the seen."